The 3x1 Vision
Designer and entrepreneur Scott Morrison came to The Zabin Group with a vision. The renowned fashion maven, a creative visionary who had pioneered multiple denim brands, wanted to launch a new line of luxury, custom and bespoke denim for men and women. Morrison envisioned an exclusive NYC store and sewing facility where customers could order unique and highly personalized jeans made of any denim, thread, and hardware, manufactured on site by expert tailors. Morrison turned to Zabin to bring his vision for 3x1 to life.
Building the Brand
Our expert creative team built the 3x1 brand from the ground up, with a complete program of unified identification pieces and packaging, including waistband labels, hang tags, pocket flashers, and custom apparel boxes and bags. We worked closely with 3x1 to create pieces within a cost structure that matched Morrison's high-end design aesthetic.

Custom Production Process
3x1's bespoke, personalized business model required a specialized system for ordering custom trim pieces, including individual labels with a unique numbering system to communicate the exclusive, limited edition nature of each garment. We developed an innovative production process that empowered 3x1 to efficiently order smaller, custom runs of trim product.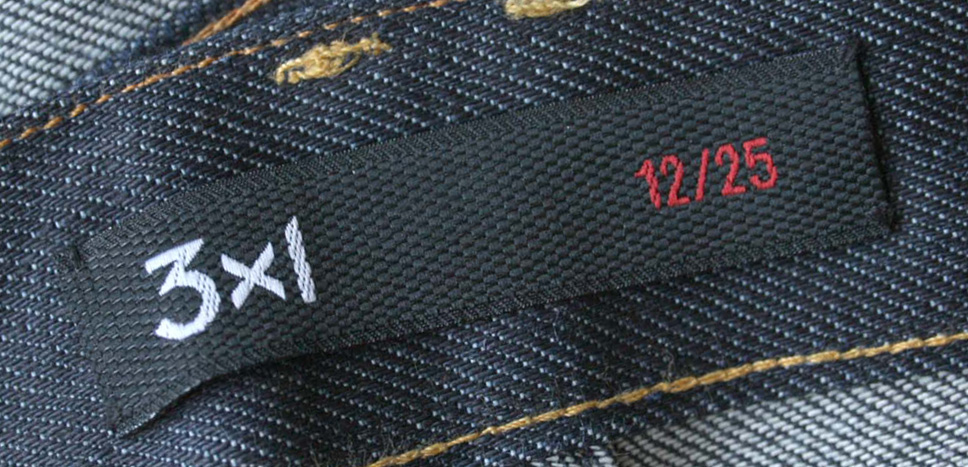 Expanding Into Retail
Zabin supported 3x1 with additional brand pieces as the denim company grew, and expanded into retail. We designed a high-end swatch folio for presenting seasonal denim swatches to retail buyers, and produced custom co-branded labels for each of 3x1's upscale retailers, including Barney's New York, Bergdorf Goodman, Neiman Marcus, and Saks Fifth Avenue.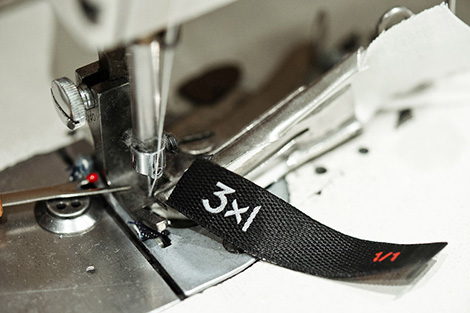 From Start-Up to Cult Brand
3x1 and Zabin have developed a close partnership that has grown the company from a small start-up into a high-end, landmark, NYC brand with a cult following among celebrities and fashionistas alike. Zabin's custom production process for 3x1 is a core part of the company's operations, and has made it possible for 3x1 to scale and grow as a business. Our creative team has delivered the high-end design and personalized touches that help to make 3x1 a distinct brand.