Welcome to Our New Website!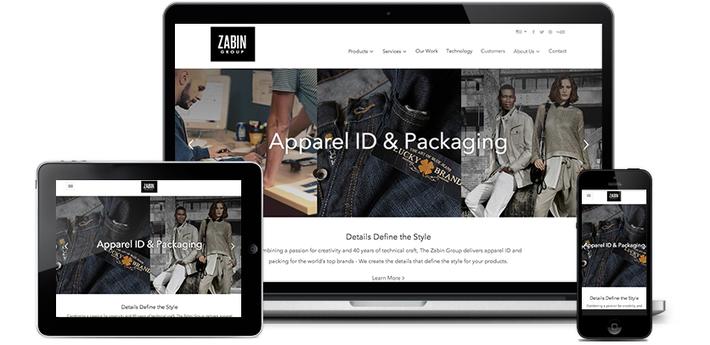 Welcome to the brand new www.zabin.com! We are proud to debut a redesigned, fully responsive website that provides users a deeper look at our comprehensive, end-to-end apparel enhancement solutions, on any desktop or mobile device. The new Zabin.com offers an enhanced look at the apparel branding packages we provide to today's top brands. Be sure to view our products and services, discover our proven processes, and explore the work we've accomplished for countless fashion brands including Lucky Brand, Kenneth Cole, Juicy Couture, NYDJ, and more.
Since our founding in 1945, The Zabin Group has grown into a global industry leader for full service brand embellishment manufacturing, trusted by some of the world's top apparel brands to transform their retail presence into something truly unique. We do more than simply make hangtags, labels, and zippers. We complement our clients' products with the small, yet carefully crafted details that help them stand out at the point of purchase. Our new website proudly communicates the Zabin difference that we provide our customers, along with the philosophy that has carried us forward since the company's beginnings – that details define the style.